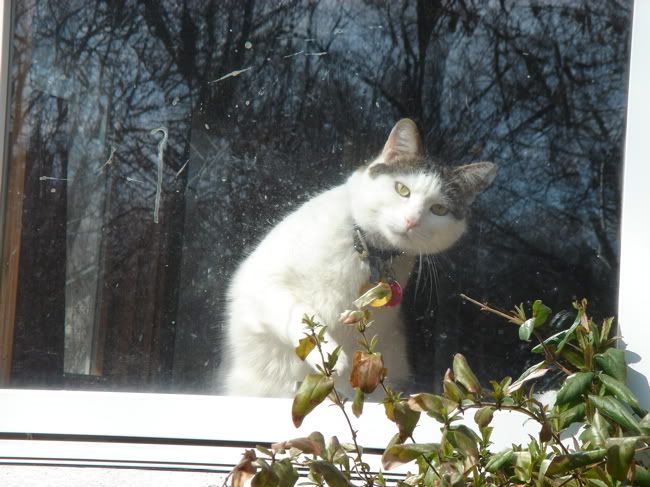 This cat is unrelated to any of WSB's, but I still had to stand there and chat to her for a while.
Burroughs-Zinn House (2:42, 10.4m, .mov)
The audio is from an early demo version of a bardo related piece for the Old Man which will appear on the next Autocrat album.
I'll get round to uploading pictures tomorrow.