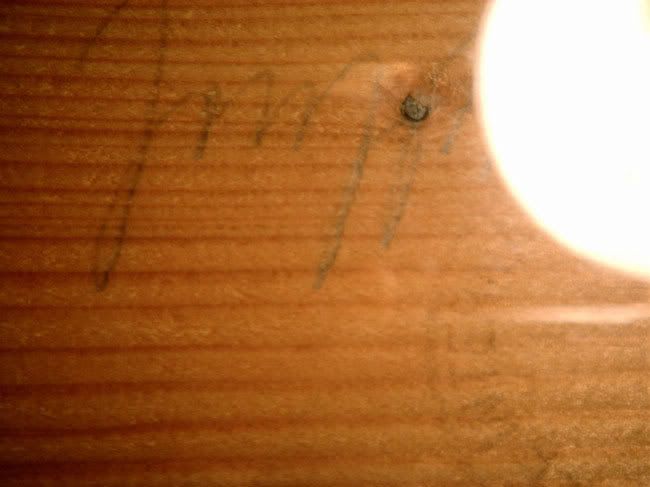 At the weekend I finally took receipt of the Joseph Beuys piece that was very generously given to me following Gay's death. I'd noticed on a few visits to her house, where it sat above the toilet cistern in the small toilet by the front door that was decorated with New Yorker covers. Was there anything that I'd like to remind me...? I flippantly mentioned the piece, never expecting to receive it, but seems I was the only visitor to the house who'd heard of him so I was therefore the one to get it. There were possibly some scuffles over the early Bridget Rileys upstairs...

So, I can now gloat over owning a signed work by Joseph Beuys. It's a thick wooden postcard that was first produced in 1974 for Edition Staeck (as in Klaus Staeck) in a signed limited edition of 600. So far so good. But the Holzpostkarte has legs and was also produced in an unsigned version, as well as a thinner version that could be more readily (and cheaply) posted. This version was (I think) available at the recent Tate exhibition. There was also a felt version produced later on (Filzpostkarte) as well as a number of other postcard collaborations between Beuys and Staeck.

So, what's it worth? It's an inescapable question. I could pretend that I don't care what it's worth (I certainly wish that I didn't) but I can't. Since much of my disinterest, or occasional animosity, towards contemporary art is often centred around its relationship with the market, it's curiously satisfying to have something in the house that challenges me to resist divining its financial value. I'm failing. I know what Gay paid for it back in 1998 at Christie's. I know what the unsigned version goes for (about €20). I suspect she paid a little over the odds, but without access to any art auction database I've no way of finding out.

Tomorrow I'll be rearranging the various votive offerings and ephemera on the mantelpiece to accommodate the Holzpostkarte and I hope during that process I can momentarily liberate both myself and the piece just a little from the all-encompassing dark magic of capitalism. In fact, I've just had a cunning idea...